National Enterprize Town Competition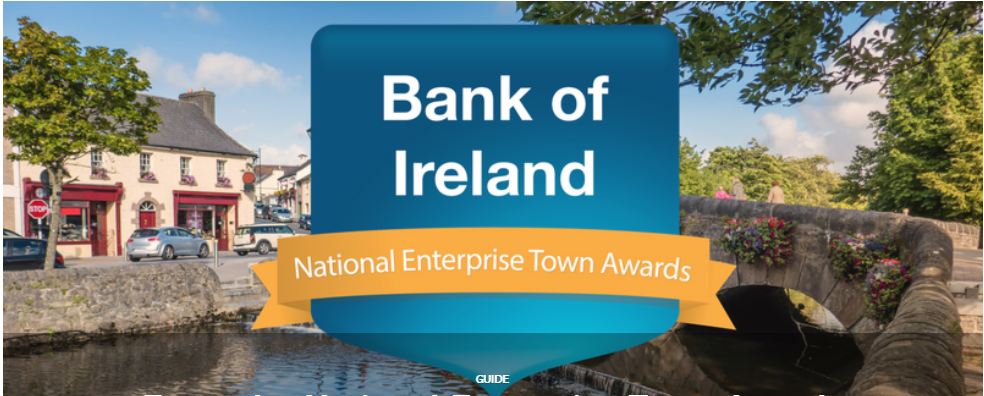 The National Enterprise Town Competition is underway for 2018 with Mountmellick representing Laois in this year's competition. This is a great opportunity to showcase Mountmellick as one of Ireland's most enterprising towns. The awards carry a total prize fund of €157,000 with the overall winner receiving a cash prize totalling €33,000.
Please be advised that the judging time for Mountmellick has now changed to 11am on the 20th September to facilitate traffic during the National Ploughing Championships.
The day of judging consists of a presentation by the Mountmellick organising Committee and a visit by the judges to view key initiatives in and around Mountmellick town. It is open to all groups and businesses to attend on the day and to take part.
If you would like to attend or get involved with the event on the day, you should contact the Event Coordinator Paddy Buggy at buggypaddy@gmail.com or at 05786 24525/ (087) 6238268. You are also invited to send in a photo/information on your business which can be included in the presentation on the day.
If you would like to get more information on the competition, you should contact Jake Lawlor, Business Support Unit, Laois County Council at jlawlor@laoiscoco.ie or 057 86 64202.
---
Blog Tags: -