Latest News

/

Trip to Festival Interceltique de Lorient
Following on from the previous note this is to update you on our very pleasant trip to Festival Interceltique de Lorient where at their invitation we (Ann Dowling and Dolores Dempsey) represented Mountmellick Embroidery and Heritage Museum at this very prestigious International event which took place from the fifth to sixteen of August.
This event has been running annually for fifty one years and attracted over nine hundred thousand visitors this year. In addition to the music song and dance for which this festival is famous, the organising committee decided for the first time to include a celtic needlework craft element which involved craft workshops from a number of countries including Ireland.
This presented an ideal opportunity for me to display old pieces of Mountmellick Embroidery, and present a verbal and audio visual history of our town, complemented with embroidery workshops conducted by Dolores which were very well enjoyed by those in attendance.
This was a great opportunity for us to both promote Mountmellick Embroidery as a living craft, and in doing so inform those people we met of our rich history and links with the past, while being very mindful of the progress we have made in the interim.
This was a fantastic week full of music, song, and dance which was ongoing from early morning to late at night, we met so many lovely people, particularly those who were there from many parts of Ireland. This festival also attracts many visitors from all across Europe who enjoyed the many competitions on show, the spectacular parade on Sunday involving thousands of participants, concerts each night and the variety of impromptu music sessions that took place throughout the day and night.
It really is a fantastic festival which has something for everyone, we were delighted to attend to promote our Museum and our Town.
We have included below a selection of photographs from the festival.
Ann Dowling
Museum Chairperson
Mountmellick Embroidery workshop in progress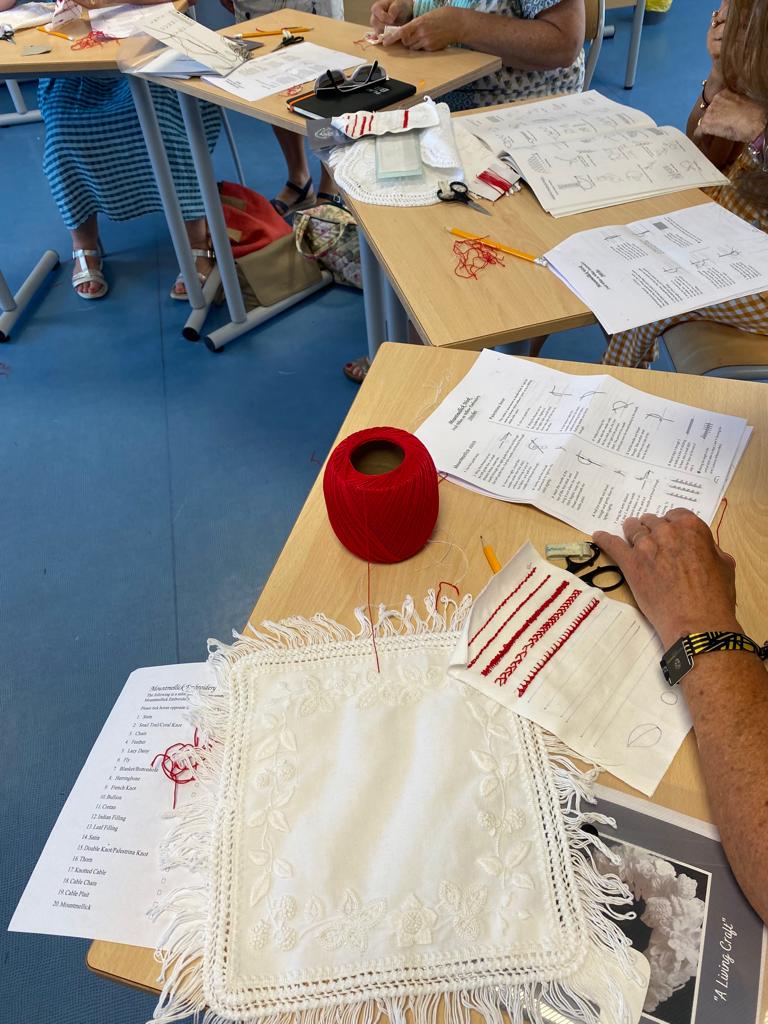 Mountmellick Embroidery workshop in progress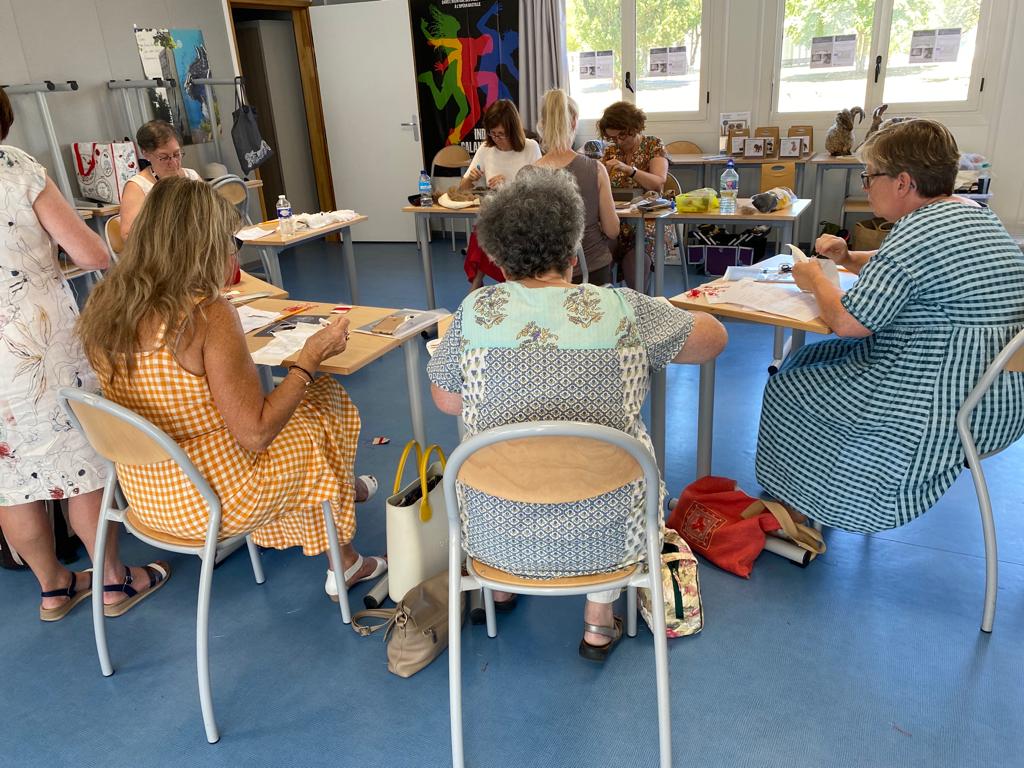 Ann Dowling and Dolores Dempsey with the ladies from the workshop
New Brochure advertising our events for the month of August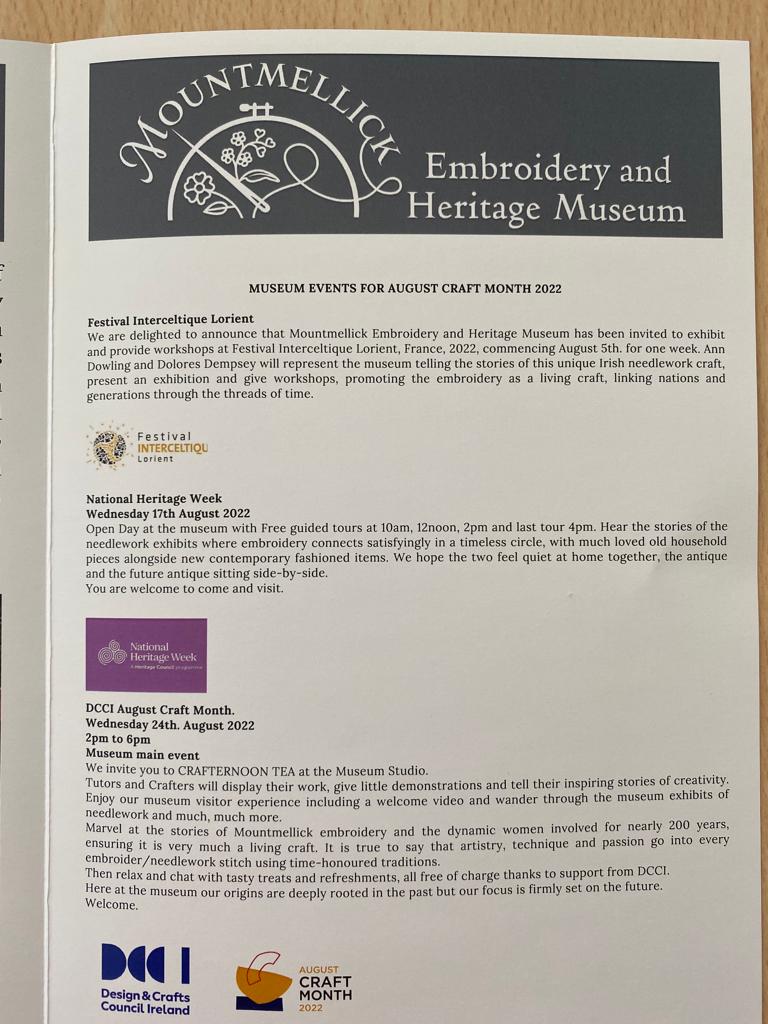 Exibition and display area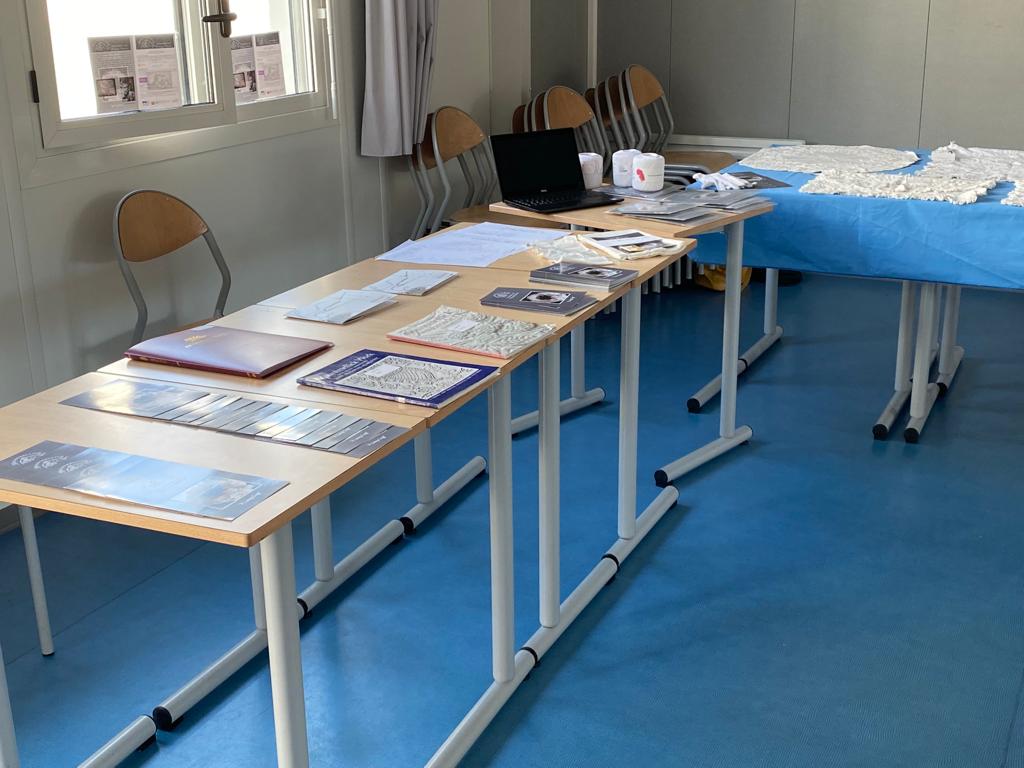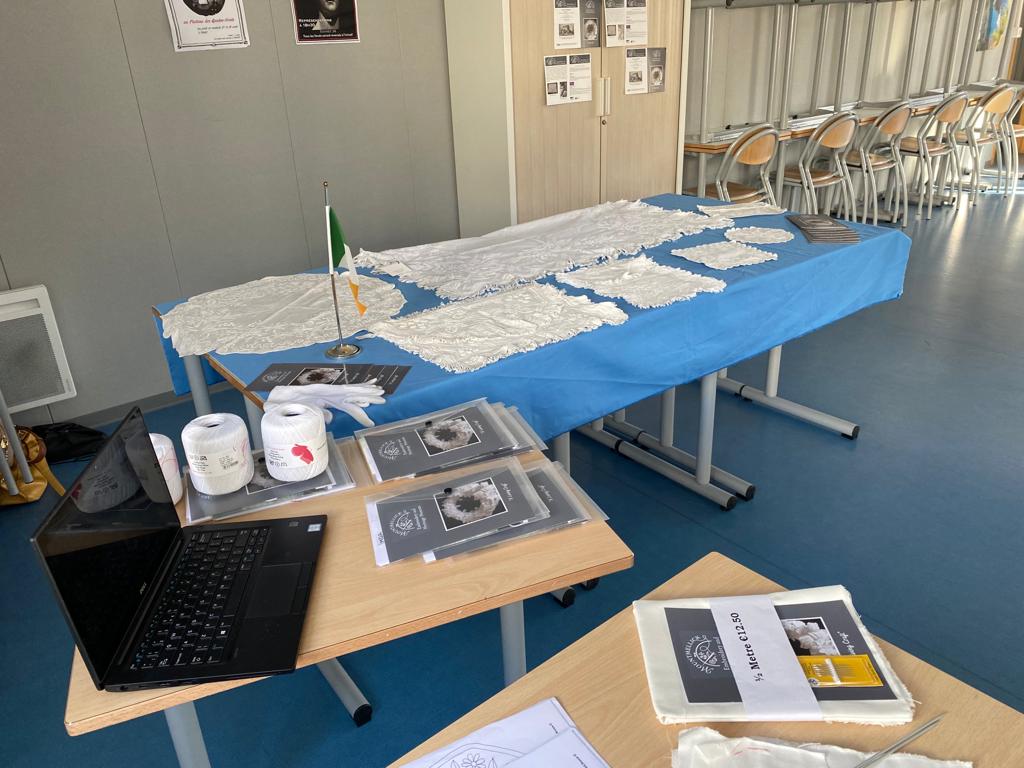 Headpiece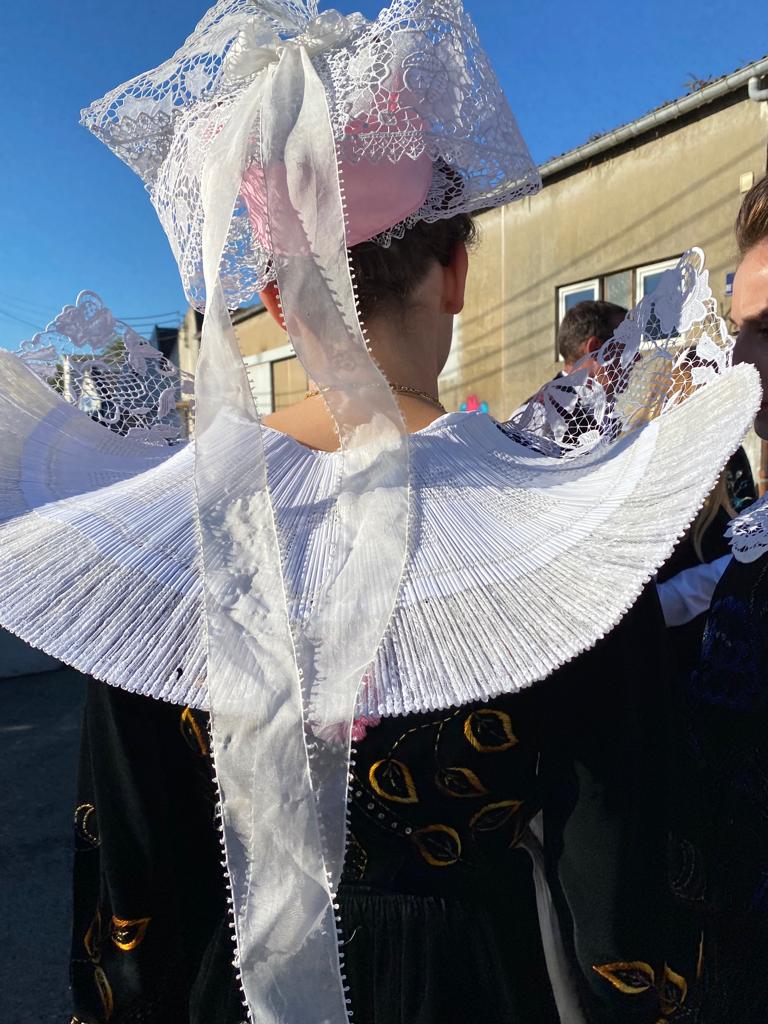 From the Grande Parade on Sunday