We read in an article by Royal School of Needlework, that today Friday, July 30th. is World Embroidery Day.
In previous articles we have written the story of Mountmellick Embroidery, it's origins with Johanna Carter in 1825 and it's revival with Sr. Teresa Margaret in 1971.
You will be aware that the inspiration for the designs came from the profusion of hedgerow flowers and plants that Johanna would have observed growing naturally on the banks of the Oweness river, on stone walls and along lane ways.
One can picture her, with pencil and sketchpad in hand, strolling along, stopping to sketch and make notes, and gathering nature's bountiful beauty. Her botanical art, with its emphasis on the aesthetics, created the patterns for a unique form of nineteenth century embroidery. She used a pure and simple palette of white on white floral designs in tactile embroideries.
The texture of the white satin jean fabric, the matt cotton thread and great variety of stitches provided detail and interest, crucial elements when everything is white.
So recently, while the weather was beautiful and everything blooming at its best in season, we photographed ( in a Mountmellick back garden ), many of the sources of Johanna's inspiration.
We hope these photos will inspire you to create trailing floral embroidery and enjoy your craft.
VIRGINIAN CREEPERS, GRASSES AND BLACKBERRY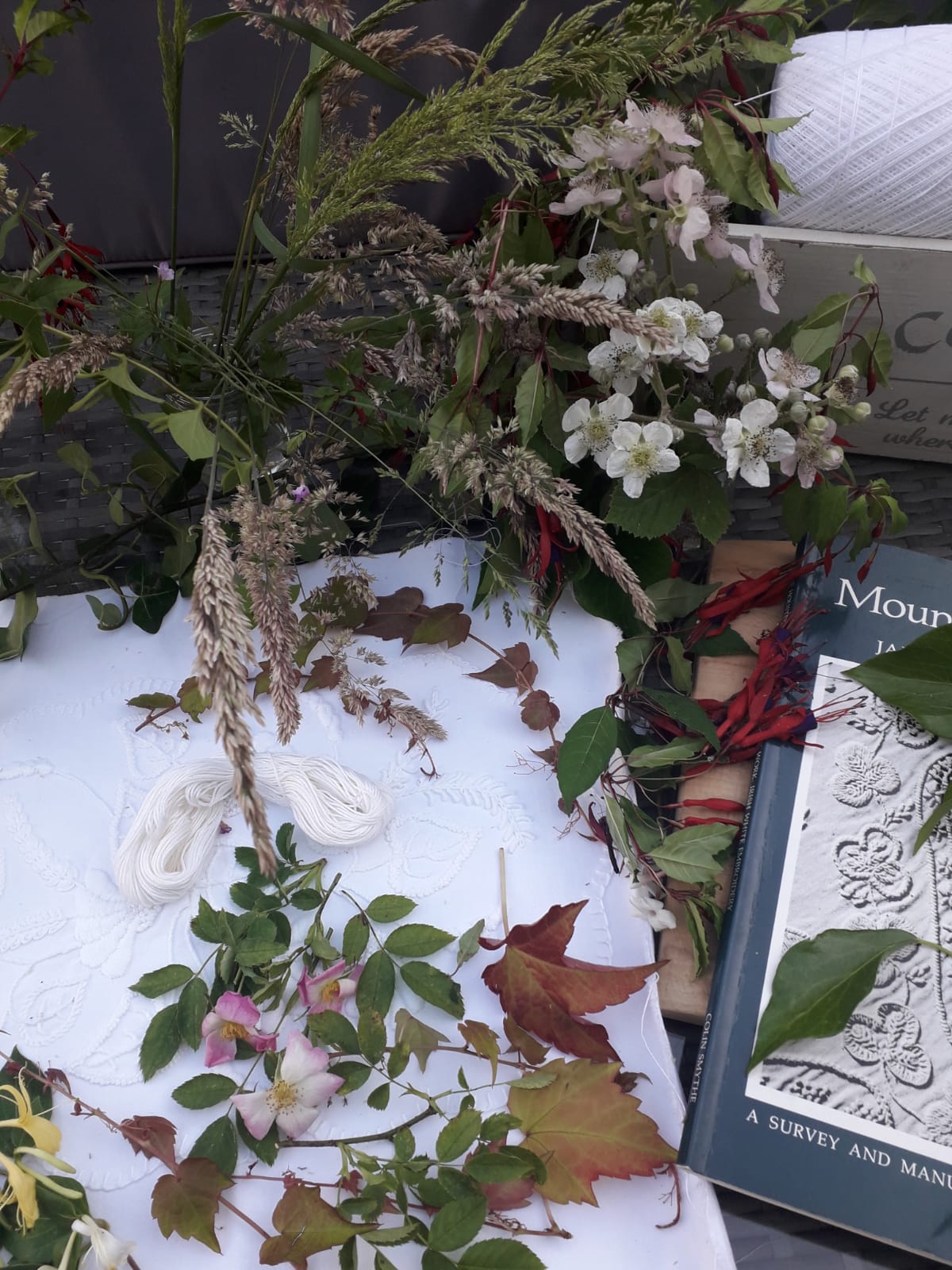 VIOLA
TIGER LILY
HONEYSUCKLE AND DOG ROSE
DOG ROSE
FUSCHIA
HONEYSUCKLE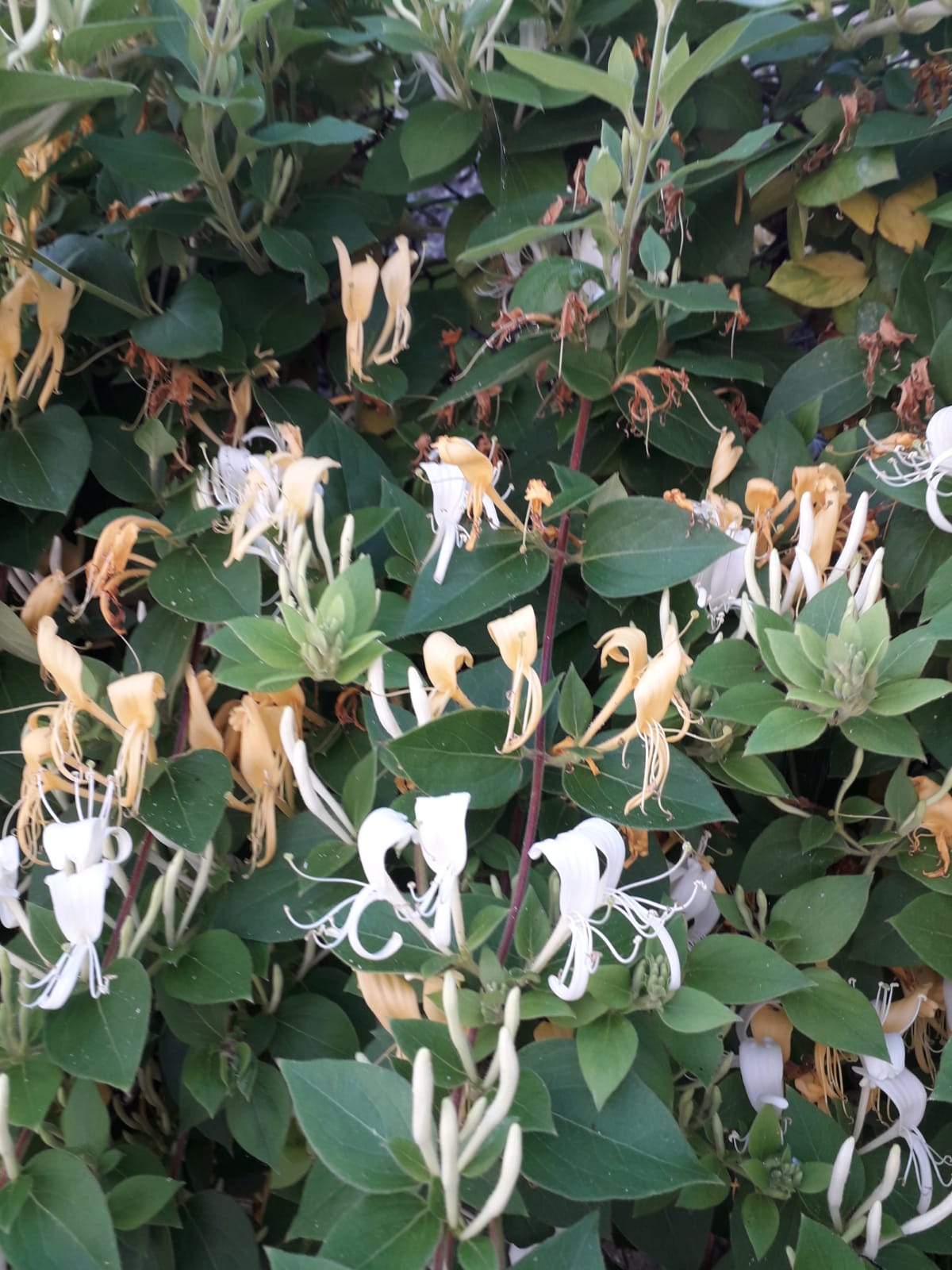 THISTLE